About us
October 21, 2022
2022-11-17 21:08
About us
The farm is based in East Lothian just outside North Berwick and the main market for potatoes is the trade for chipping and crisping. However we started to deliver 25kg bags to homes at the start of COVID lockdown and due to demand we are now supply customers all year round.
Our product is of a high quality with 60 years growing experience and our potatoes are grown for their rich buttery taste above all else. Our potatoes have a high dry matter content which means lovely fluffy, tasty potatoes that are especially good for chips and roasting but also brilliant all rounders for baking, mashing and smashing!
We deliver FREE locally (from East Lothian in the East to Paisley in the West, Dundee & Perth in the North and Hawick in the South) from the farm to the by our own trucks and the rest of the UK we deliver using Courier. There is a small postage charge for sending these out.
We're also delighted to have joined up with so many fantastic people that are helping in the community, we are donating bags to food banks, and we are heavily into sustainability and lowering our eco footprint where we can.
Read below information on our 5 main areas – VALUE, VARIETIES, COMMUNITY, TRACEABILITY & SUSTAINABILITY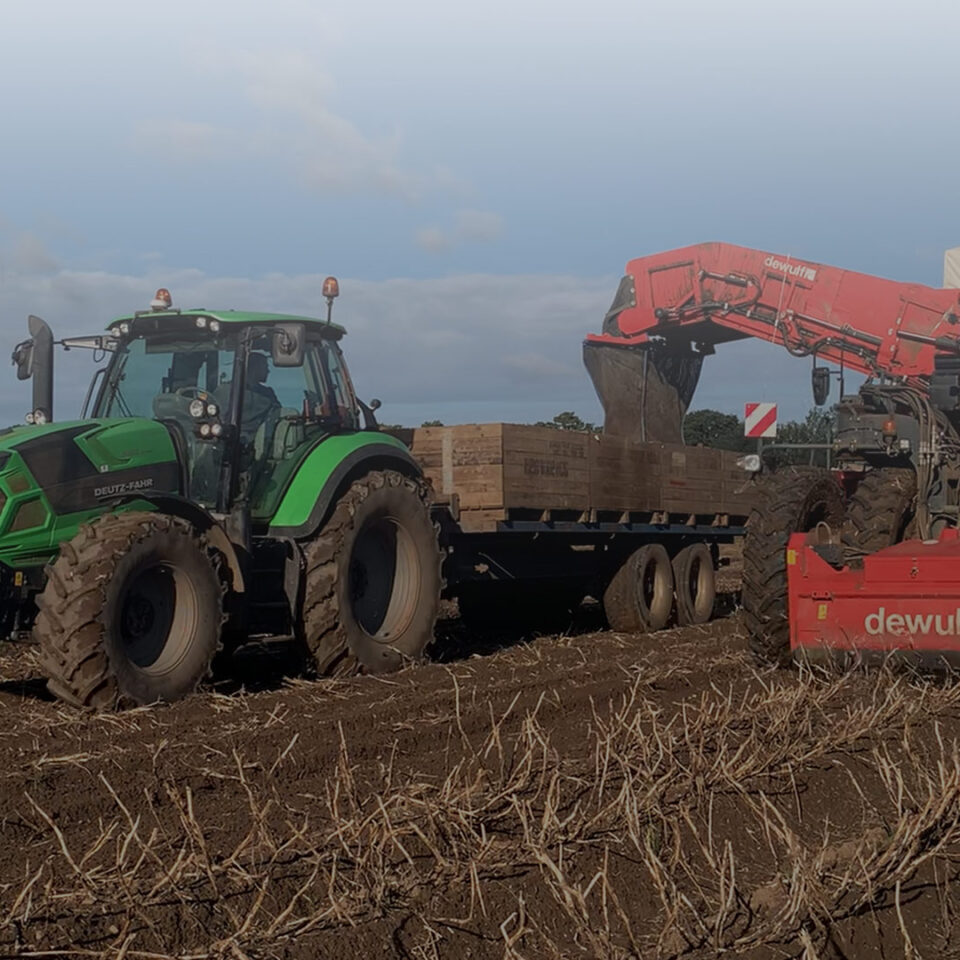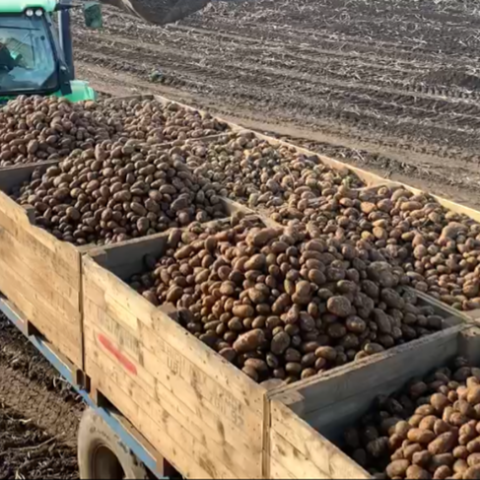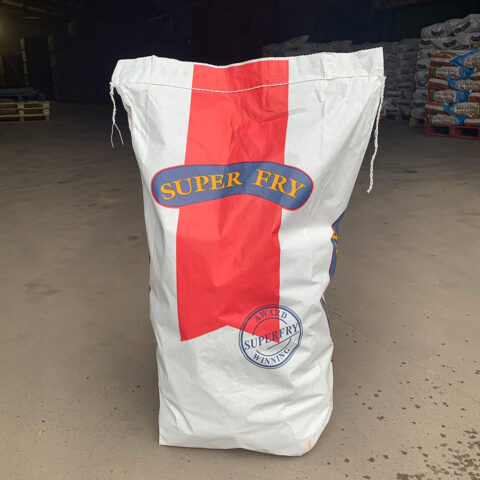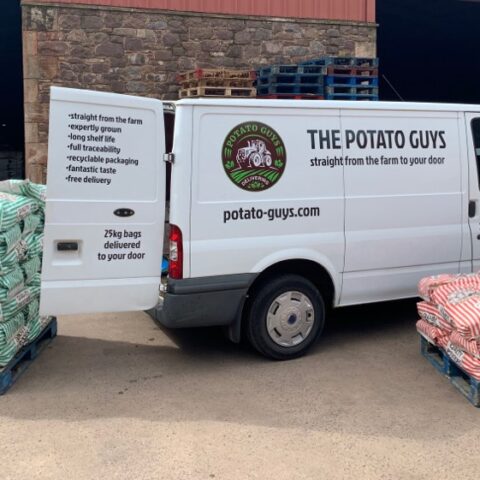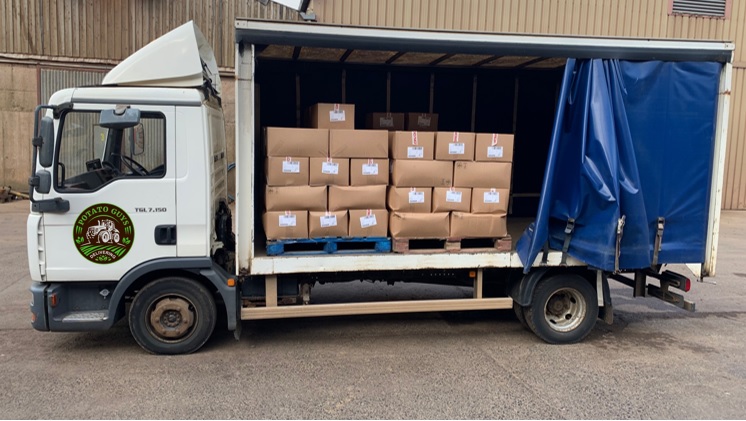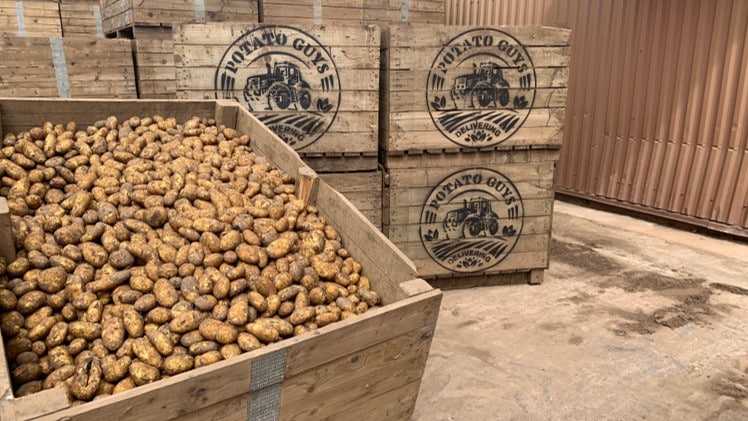 VALUE

As you are buying straight from the farm with no middle men you'll pay as little as 66p a kilo when you buy a 25kg bag. That is almost HALF what you will pay in supermarkets for a similar standard of potatoes – they are normally around £1.10 a kilo. There's no heavy carrying either as we drop your potato sack right on your doorstep or designated place and it's FREE delivery!
VARIETIES
We grow varieties that you won't see in the shops and our experience and variety choice means we grow specifically for taste. Our potatoes are produced in such a way that they have a much higher dry matter content than normal varieties and that means they fry and roast extremely well, but are also a great all rounder and brilliant for mash, wedges, baking and boiling. They're fluffy and they taste like potatoes should! Our variety we sell is called Markies.
COMMUNITY
When we started delivering at the start of lockdown we made a decision to integrate community support into our business plan, and join the family of thousands of people that provide and work hard to support many families in need. We donate bags of potatoes to food banks, social kitchens and homeless shelters throughout our delivery areas and we try to hit a ratio of 10:1 so for every 10 bags we sell we pass one on for free – so as we grow the more we can donate. This means that your purchase is directly helping others and potatoes being a versatile and filling staple it is used in a number of ways.
TRACEABILITY & SUSTAINABILITY
You're buying direct from
the grower you can be assured of perfect traceability. We can tell you
everything about your potatoes from where the seed came from, planting
date, harvesting date, storage shed location, and packaging date. We
normally dress and bag your potatoes the day before delivery. Also,
because our potatoes aren't washed they will keep for around a month as
long as they are stored in a cool, dry dark place – perfect to have as a
'go to' item for many meals.
From the time the potatoes are
harvested and arrive on the farm from the fields they are kept in wooden
boxes, and the farm solar panels power all the storage buildings,
heating, air fans, grading / sorting equipment and bagging / packing
machines.
Food miles are very very low in comparison. Your potatoes
don't go from a farm to a processing plant to a distribution depot to a
supermarket to your door. They go straight from the farm to your
doorstep so the impact on the environment is as low as possible.