Environmental
November 10, 2022
2023-02-23 12:36
Environmental
Sustainability is a big part of the growing process
Sustainability is a big part of the growing process
The Potato Guys
Environmental
The farm is a busy place, working almost every day of the year, and always looking to improve environmental and sustainable practices.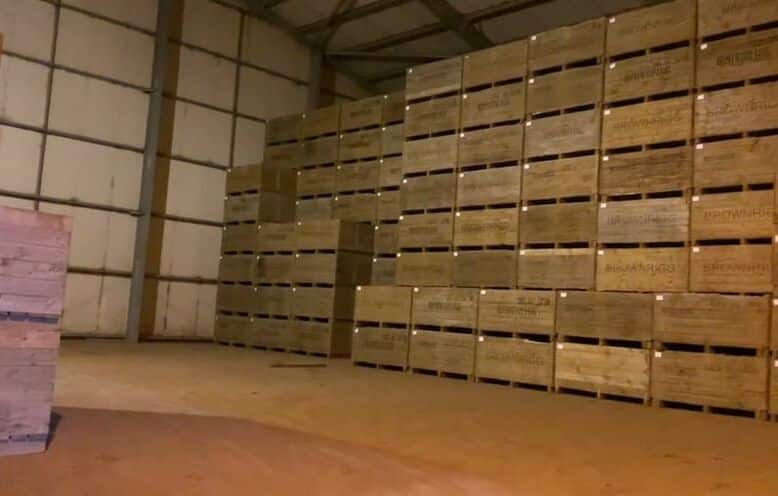 The potatoes are harvested in September and October and stored in temperature controlled sheds. The crop is stored in wooden boxes that are reused year after year and fans pump fresh air throughout the whole shed, keeping a steady temperature. 100% of the power used in storage is renewable from solar panels.
The potatoes have to be stopped from sprouting so the sheds are kept dark and in previous years a chemical would be pumped into the sheds like a fog but this year the chemical has been replaced by 'spearmint oil' which is 100% natural and has the same effect. The farm smells a bit like a polo mint factory sometimes (!) and you may get a slight mint scent when you open your delivery. This will disappear very quickly, is harmless and will wash off. The storage process is now chemical free!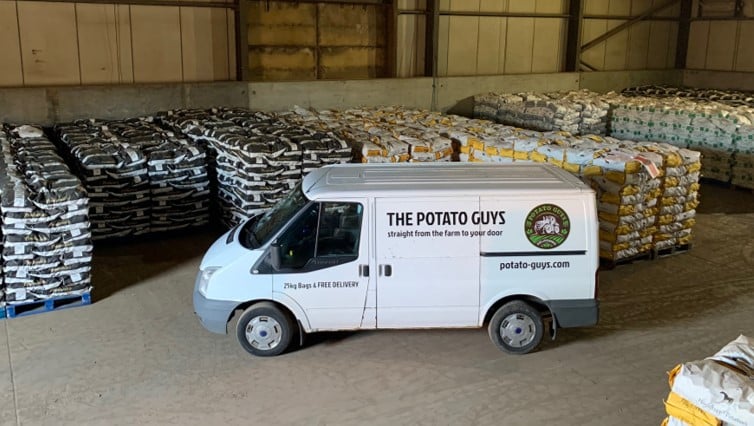 We deliver with our own trucks and vans to a large part of Scotland and this cuts down on food miles. If you buy from a supermarket the potatoes could travel from a farm 600 miles away, via a processing plant, then a packing plant, a distribution depot, to the supermarket and then to your home - all in plastic bags.
We cut all that out and delivery is straight from the farm to your door in recyclable paper bags and our potatoes will last easily 4 weeks if kept in a cool dark dry place.
We also use couriers and we have plans to offset our carbon useage with this in the future - stay tuned for an announcement!